We are the new board of Erasmus Volley!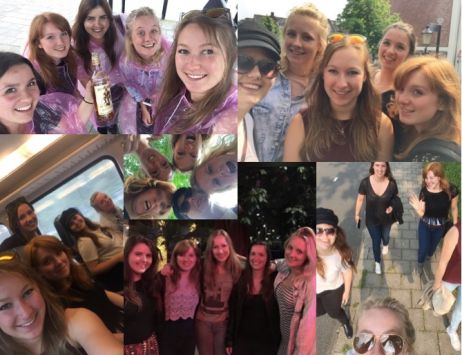 Hi everybody, 
We are this year's new board of Erasmus Volley! We are just getting started and we are full of ideas. We are really looking forward to meeting the new members and meeting the currunt members again. 
Let's introduce ourselves:
President - Eline van den Brink
Vice-president - Joyce Koeman
Secretary - Janneke Enter
Treasurer - Lynn Bakker
Game-secretary - Mariëlle Peeters
This year wil be extra nice, because we will celebrate our 5th anniversary and so it will be a luster year, which means extra big parties and activities!
Do you have a question for the board or about Erasmus Volley? Send an e-mail to [email protected]
With kind regards, 
The 5th board of Erasmus Volley