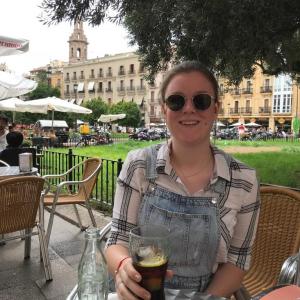 Hi everyone, I'm Sophie Rek, this year's President. After playing volleyball myself for 2 years at this amazing association and joining a committee it was time to step it up to the next level and join the board. I'm always open to advice and constructive feedback, from this we can all learn and can work together to another great year for this fantastic association. Are you stuck with something or do you just want to socialize, then you can always come to me! I hope to learn a lot from this year and to work together with the whole association to help Erasmus Volley grow. I hope for this year to be filled with lots of fun, parties, activities and, of course, lots of volleyball and that we will make this year a beautiful and a grand one together!
---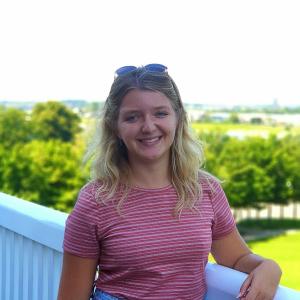 Heyhey, I'm Charissa and this year I will be the secretary of Erasmus Volley! I am 22 years young and besides volleyball I'm working on my master's degree in law. After being a member at EV for four years and after having taken part in numerous committees, I decided to put even more commitment into this association this year and thus to join the board .You will mostly get to know me as secretary from the monthly member's mail, but you can also usually find me at the fun activities that Erasmus Volley has to offer, and I'm also always in for a conversation and a drink in Pardoen. My goal is to make this an amazing year with my fellow board members! Over the past years, I have gotten to know many people in this association and made some great friends, so I also really want you to feel at home as a member! If you do not, or if you have any problems, you can always reach me by sending me a message or approaching me directly, and I will do everything I can to still give you an amazing year at Erasmus Volley!
---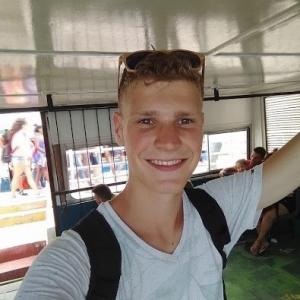 Hey, my name is Simon also known by some as Beekum. It is an honor to be next treasurer for Erasmus Volley. My background in sports is mostly in football and I am ashamed/proud that I play some balls with my feet/head. You may see without a smile in a training or match but believe I am still having fun. The love for Erasmus Volley comes from the awesome members of this association. They make being a member such a joy. One of the most fun tasks of the treasurer is selling our beautiful barcards for those tastiest beers in Pardoen. I am always open for a 'gezellig' conversation or convincing you to stay longer in Pardoen and buy an extra barcard. I hope probably just like you that corona will be behind and everything becomes normal again. But even with corona I know we will make it an awesome year.
---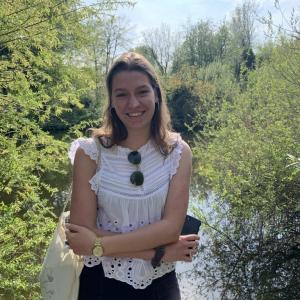 Hi everybody, I'm Angela and I'm this years' vice president of our lovely association! I keep myself busy with almost all of our committees and my role consists mainly of attending meetings. Might sound boring, but I promise you it isn't. At a meeting there is lots of 'gezelligheid' (and don't forget about the juicy gossip… wink wink)! The committees organize the activities of EV: the parties, the tournaments, the evenings at Pardoen and the weekends away. You will probably see me a lot in the sport building and in our pub Pardoen. I love to join for a drink or a dance and I hardly ever say no to end the night with some food at the Has or the Mac. If you're interested in a committee (you should be!) or if you just want to talk, you can always come to me. EV is a close association and I totally feel at home here, hopefully EV will mean the same thing to you. I'm super excited to make this year into a big success!
---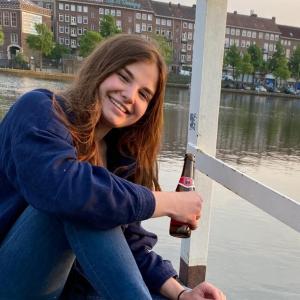 Hello lovely people, my name is Vita and I will be the match secretary of Erasmus Volley coming season, which means that I will take care of all volleyball related matters in this association (We do not ONLY drink beer!). I work together with the Technical Committee and I ensure we have sporthalls, licenses, trainers and referees. I started playing volleyball when I was a little girl and my love for the sport has always been huge. The fact that I can now combine my sport with the most exciting student association of Rotterdam, and probably the Netherlands, has really made my student life. I have met my biggest group of friends ever and I am super excited to run the association for them coming year, together with my fellow board members. The best thing about EV is that we have many types of members, but we are a very close knit association. We are there for beginning volleyball players and experts, internationals and Dutchies, men and women: anyone really. We have many active members, but those who are not there every week are also very welcome at our amazing events and Pardoen nights. You are too!
Stay healthy and hopefully I'll see you next season!