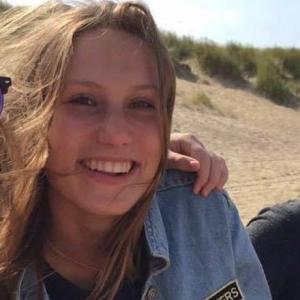 Hi everyone, I'm Donna, 21 years old and this years president of our amazing association. When I'm not at Erasmus Sport (something that will rarely happen this year), I keep myself busy with my studies and having fun with friends. After being an Erasmus Volley member for three years and being part of several committees, i decided to become even more involved and join the board. I am always up for a chat, so if you have some feedback, just want to socialize and drink a beer you can always come to me. I am really looking forward to part of this amazing board and work together with all the members of Erasmus Volley, Erasmus Sport and other associations.
Let's make this an amazing year together with a whole lot of  fun, beer, parties and of course lots of volleyball.
---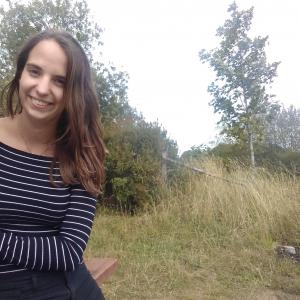 Hey everyone, I am Mariska and I will be this year's secretary of Erasmus Volley! I am 21 years old and I have been a member of this amazing association for the last three years. Apart from that I study communication and media as well as philosophy. After a year where I was (actually we were) forced to focus on our studies I am especially excited to spend most of my energy helping this association and its members. You will notice this when you receive my monthly members mail, see me at the different events and of course see me drinking beer at Pardoen. Personally, I want to make sure that all members feel at home within our association and if anyone has trouble finding their way around I am happy to help. So don't be afraid to talk to me or send me a message when something is up because I always lending a listening ear.
---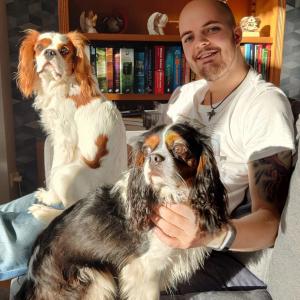 Heey, my name is Matthijs and I will be this year's treasurer of our lovely association. I am 23 years old and this will be my 6th year as a member of Erasmus Volley. Some of you will know me because I have joined 3 different committees during my year at EV, namely the first year committee, the activities committee and the external relations committee. The rest of you will get to meet me during long evenings at Pardoen, where I will be selling barcards. I really look forward to having a year with EV where most of our events can take place, gossip travels around quickly and all nights, nights to remember. If you ever have questions or want to talk to somebody, don't be afraid to address me around Pardoen or Erasmus Sport or to send me a message. Let's make it a year to never forget!
---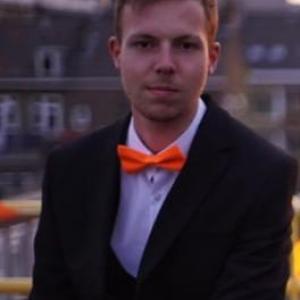 Hello guys! I am Quinten and upcoming year I have the honour to be the vice-president of Erasmus Volley. This means that I am watching over de committees and give input on the amazing activities and events that they will organize this year. It is probably best that I am responsible for the activities because I do not really have a lot of experience in volleyball, however partying and drinking is my expertise. Anyways, if you are thinking about joining a committee let me know and I will (best case scenario with a beer in hand) explain to you what our committees are up to. Even if you decide not to join a committee, God knows why not, then I just wish you a very nice year!
---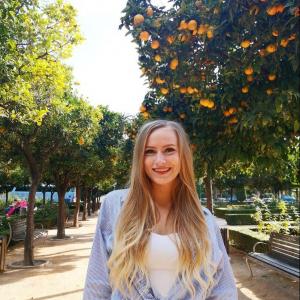 Hey all! I am Eva, the match secretary of this year. As a match secretary I will make sure that all volleyball-related issues are in order. This means that I make the schedule for trainings and matches, I work together with the technical committee and I make sure that there is enough working material as well as referees at games. I will work closely with the rest of my lovely board members. I am very excited that I can combine my love for volleyball with helping the association. Erasmus Volley is really more than just hitting a ball, here you really are a big family (very cliché, I know). You make real friends for the rest of your life. I play volleyball since I am 14 years old, but it was only after I joined EV that I became more competitive. Thursday evening is THE evening of the association, that day we watch other teams' games and afterwards we go to Pardoen where a lot is happening but not everyone will remember it the day after (luckily we have the gossip in the magazine). I am very excited for this year and cannot wait to make sure that no one has a match after the gala. See you in the hall!
Kisses